Venue
A beautiful place that will help you slow down and quiet the mind.
Perfect for a Mindful Silence Retreat
HOf van Kairos
This former horticultural farm is located between Winterswijk and the German border. And it is the perfect venue for a Mindful Silence Retreat.
On the ground floor there is a bright meditation room of 8 x 10 m with a heated floor. The French doors provide a connection to the garden. There are meditation cushions, plaids and yoga mats available.
venue mindful silence retreat
Furthermore, on the ground floor there is the dining room, a sitting area adjacent to the group room, a well-equipped kitchen and a toilet facilities.
On the first floor there are 10 small bedrooms, two separate toilets, and a large bathroom with 4 showers and 5 sinks.
At the attic there is another bedroom / therapy room
The spacious garden is adjacent to the meadow. There is a large shed under which you can sit (meditate) sheltered and enjoy the rising sun in the morning.
Depending on the size of the group there is also the possibility to use the barn that has been converted into a studio and a small cottage. Outside is a fire pit.
1 hour 50 by car from Amsterdam
15 minute drive from train station Winterswijk
Mindful Silence retreat impression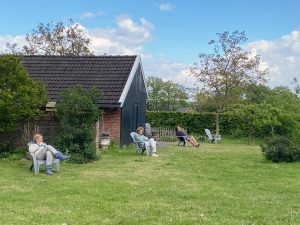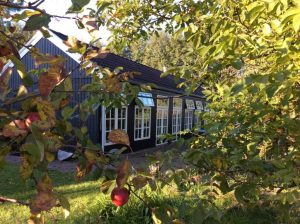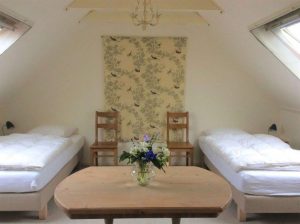 Contact Form
If you want to contact us; maybe you want more information or have a question, or if you want to apply for one of the Mindful Silence Retreats…
Please fill this form and we will get back to you!